Klik op een link om een pagina te bezoeken:
Eten en drinken/food and drinks
Het is 1 v/d belangrijkste dingen, later hoeft niemand over heel de wereld meer honger te lijden!
Later, nobody needs to suffer more hungry around the world. (It's one of the most important things on earth!)
Om te beginnen kan ik niet koken, ik eet 2 dgn. per week gezamelijk op de zoete inval, de swz komt ook voor 1 of 2 dgn. koken en ik eet ongeveer 3 easy meal (diepvries maaltijden) per week.
To start with, I can not cook, I eat 2 days a week together on "de zoete inval", the swz also comes cook for 1 or 2 days. and I eat about 3 (frozen meals) a week.
Op de zoete inval is het eten het lekkers,goedkoopst en het gezelligst.
At the "sweet invasion" (de zoete inval) the food is the best, the cheapest and the most cozy.
ps. ik lust geen vis en hou niet van kluiven zoals bij kippepootjes en ik heb liever geen spinazie.
I DO NOT LIKE FISH! and do not chew like chicken feet and I prefer not spinach.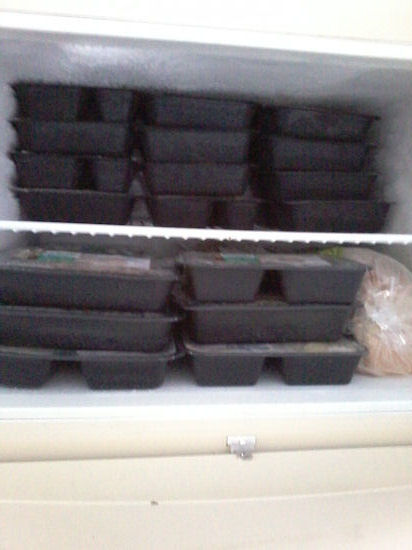 24 maaltijden, genoeg eten voor 8 weken. (frozen meals)
easy meal
Vroeger ging ik altijd naar mac donalds enz, In the past I always went to Mcdonalds etc.
Maar zo simpel is het niet, tegenwoordig moet ik heel goed opletten met wat ik eet of drink.
Omdat ik me erg slecht kan bewegen kom ik heel vlug in gewicht aan,Because I can move very badly, I get very fast in weight
Ik drink magere melk en cola light zonder caffeine of optimel 0% vet, 4 boterhammen per dag+2 stuks fruit.
(I drink skim milk and diet coke,no caffeine or optimel 0% fat, 4 slices of bread per day + 2 pieces of fruit.)
Hoogmoleculair PLA kan ook gebruikt worden voor dezelfde toepassingen als traditionele thermoplastische polymeren, onder meer voor verpakking van voedingswaren.
High molecular weight PLA (PLA bioplastic) can also be used for the same applications as traditional thermoplastic polymers, including for food packaging.
Ik wil dat iedereen er goed uitziet. I want everyone looks good.